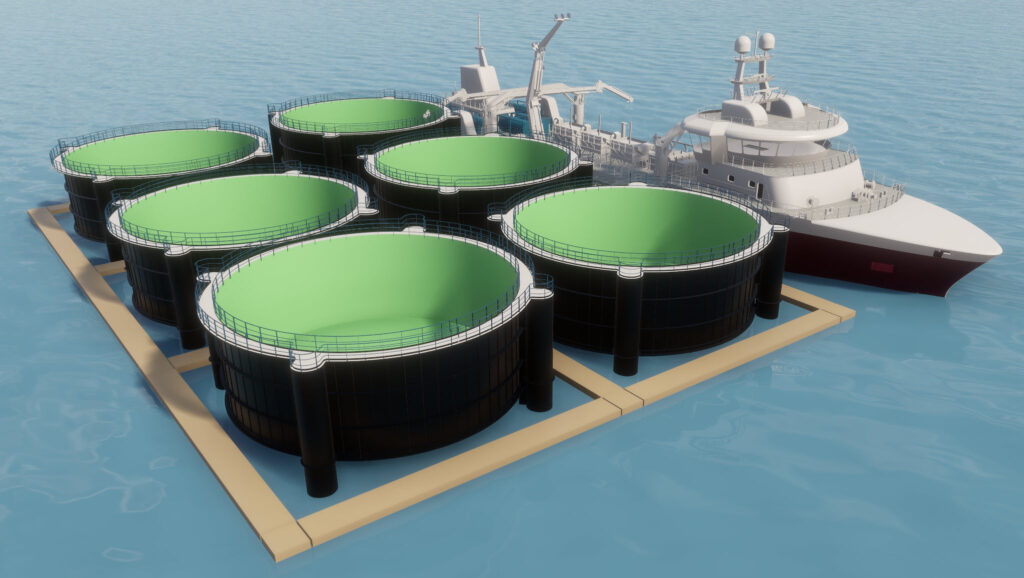 Aquasafe – closed containment system
A closed containment system fish farm concept in steel. The Aquasafe is well suited for post smolt production, delousing operations and containing fish before slaughter, as well as conventional fish farming. Aquasafe prevents escape of fish, lice and spreading of disease, in addition to eliminate contamination of the sea, and seabed.
The closed containment system can be completely lifted out of water aided by a pneumatic lifting system.
The unique construction and assembly method makes the Aquasafe price worthy and accessible. The Aquasafe technology is patent pending.
What's the future for closed containment systems?